久保田利伸氏のコラボレーション・ベストアルバムに「Golden Smile feat. EXILE ATSUSHI」が収録されることが決定!
今年6月にデビュー30周年を迎えた久保田利伸氏がリリースする初のコラボレーション・ベストアルバム『THE BADDEST ~Collaboration~』に「Golden Smile feat. EXILE ATSUSHI」が収録されることが決定!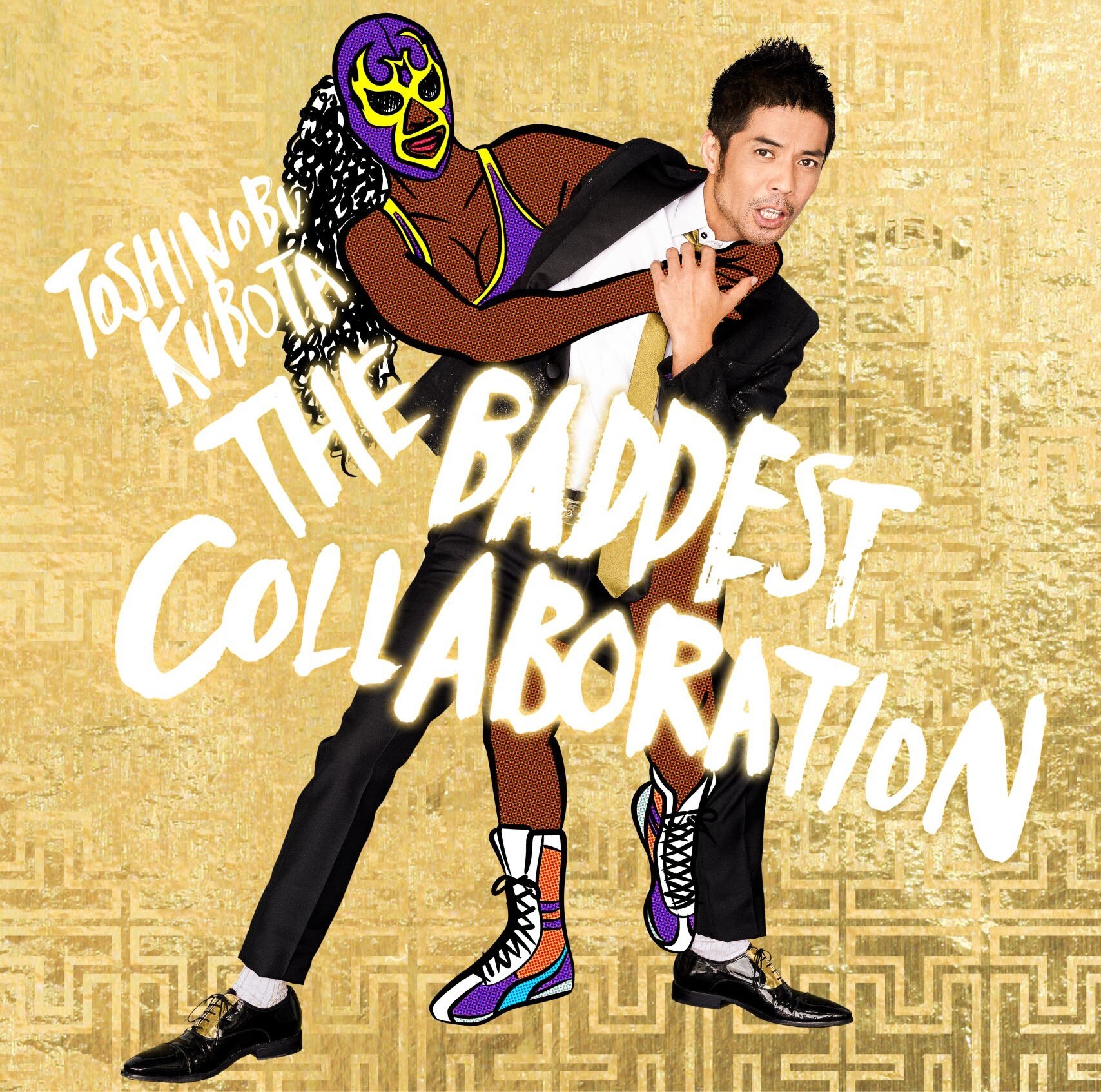 本作には選りすぐりの全30曲を収録。KREVA、MISIA、JUJU、小泉今日子といった国内の豪華アーティストとのコラボレーション曲に加え、海外からはLive Hip Hopの頂点"The Roots"、East Coast Indie Hip Hopの主導者"Mos Def"、Today's Soulの申し子"Raphael Saadiq (Tony Toni Tone)"、ファンクギターの神様"Nile Rodgers"、UK Soulの女王"Caron Wheeler"等々、久保田利伸氏ならではの圧巻のコラボレーションの数々。加えて新曲として、The voice of neo soul"Musiq Soulchild"との最高峰コラボ「SUKIYAKI ~Ue wo muite arukou~」、日本でダントツのSoul Flower , AIとのFunkyでHappyなバウンス・チューン「Soul 2 Soul feat. AI」がこのアルバムにて初収録されるのも目玉のひとつ!
■発売日:
2016年11月23日
■商品形態:
初回生産限定盤
CD2枚組+特典DVD(MV10曲収録)+久保田利伸による全曲レコーディングエピソード・ブックレット付き SECL-2092~4 ¥4,200(tax in)
通常盤
CD2枚組 SECL-2095~6 ¥3,600(tax in)
DISC 1 (日本語歌詞編)
1 M☆A☆G☆I☆C (KUBOTA meets KREVA)
2 LA・LA・LA LOVE SONG (Toshinobu Kubota with Naomi Campbell)
3 無常 (feat. Mos Def)
4 FLYING EASY LOVING CRAZY (TOSHINOBU KUBOTA feat. MISIA)
5 Let's Get A Groove ~Yo! Hips~ (Bass: Meshell Ndegeocello, Saxophon: Michael Brecker)
6 MIXED NUTS (P funk Chant: George Clinton, Bass & Guitar: William "Bootsy" Collins)
7 Soul 2 Soul feat. AI
8 POLE POLE TAXI (feat. Maceo Parker)
9 Golden Smile feat. EXILE ATSUSHI
10 Is it over ? (Hook Vocal: JUJU)
11 Keep it Rock (feat. WISE, Tarantula from Spontania)
12 a Love Story (KUBOSSA ver.) (Flugelhorn: TOKU)
13 Moondust (poetry reading by Kyoko Koizumi)
14 Keep Holding U (SunMin thanX Kubota)
15 Messengers' Rhyme ~Rakushow, it's your Show!~ (Rakushow Voice: Naoko Iijima)
16 Love under the moon (Harmonica Solo: Toots Thielemans)
(全16曲収録)
DISC 2 (英語歌詞編)
1 Never Turn Back (Feat. Pras)
2 Funk It Up (Guitar: Nile Rodgers)
3 LIVING FOR TODAY (Feat. Mos Def)
4 HOLD ME DOWN (Duet with Angie Stone)
5 Till She Comes (Produced by The Roots)
6 Nice & EZ (Produced by D'wayne Wiggins)
7 SUKIYAKI ~Ue wo muite arukou~ (feat. Musiq Soulchild)
8 Masquerade (Produced by The Roots)
9 Just The Two Of Us (Duet with Caron Wheeler)
10 VOODOO WOMAN (Feat. Renee Neufville)
11 Corcovado (Quiet Nights of Quiet Stars) (Acoustic Piano: Daniel Jobim, Guitar: Goro Ito)
12 NEVA SATISFIED (Produced by Ali Shaheed Muhammad)
13 Pu Pu (Produced by Raphael Saadiq)
14 FOREVER YOURS (Duet with Alyson Williams)
(全14曲収録)
特典DVD
1 Soul 2 Soul feat. AI
2 Golden Smile feat. EXILE ATSUSHI Recording Document Full ver.
3 FLYING EASY LOVING CRAZY (TOSHINOBU KUBOTA feat. MISIA)
4 M☆A☆G☆I☆C (KUBOTA meets KREVA)
5 Messengers' Rhyme ~Rakushow, it's your Show!~ (Rakushow Voice: Naoko Iijima)
6 LA・LA・LA LOVE SONG (Toshinobu Kubota with Naomi Campbell)
7 Masquerade (Produced by The Roots)
8 Funk It Up (Guitar: Nile Rodgers)
9 Just The Two Of Us (Duet with Caron Wheeler)
10 FOREVER YOURS (Duet with Alyson Williams)
(全10曲収録)